April 2019
Personal bests!
Our play leaders will be introducing a variety of skills after the Easter holidays on the playgrounds where the children to try and beat their scores. The activities will revolve around fairly straight forward ball skills using good hand and eye coordination.
Netball News - One of our next cluster competitions is the Netball tournament. This is an event we really look forward to at St.Mary's C.E. Preparations are already underway at our Monday night club.
March 2019
Tennis News - On Friday March 15th the children from year 3 and 4 took part in a local cluster competition against other schools in the area. I am delighted to say that we came a very respectable fourth! Well done to all the children who took part and your thanks to the staff who took them.
Football News - On March 4th St.Mary's C.E football team played against Cadishead in quite awful weather conditions. The match was a great success with many people coming to watch. Cadishead won the game but the children from St.Mary's were a real credit to their school. Well done everybody.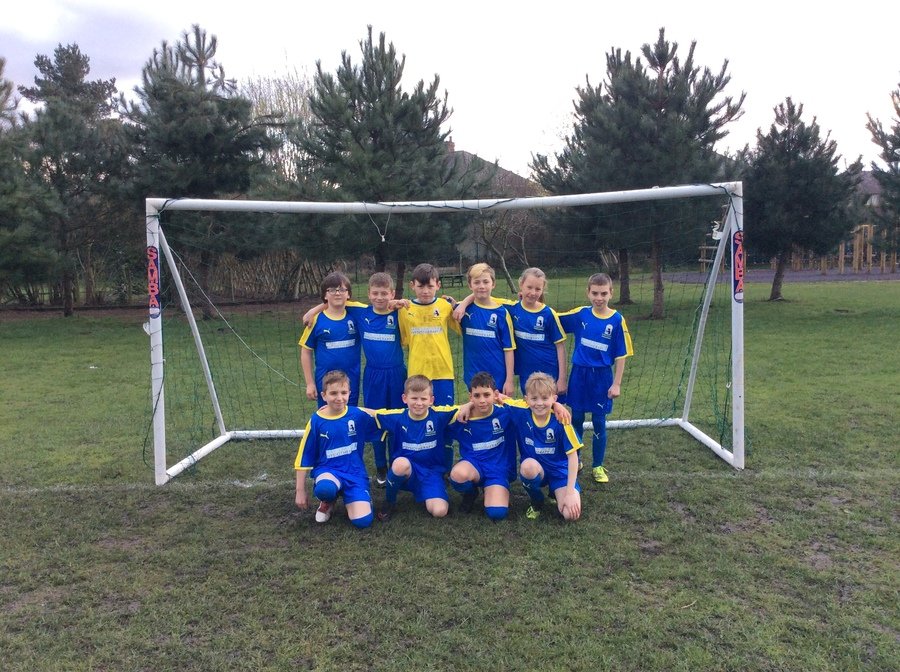 February 2019
Can I just take this opportunity to say a massive thanks to our playground leaders from year 3 and 4 who have done such a fantastic job for the school this year. Each day they ensure that balance bikes, music and different games are available for the children to keep active.
Well done Handball Team for playing so well in the Irlam and Cadishead Cluster Competition.
January 2019
The recent Dodge-ball cluster competition at the ICCHS was a really big success. All the children behaved really well and all the children who took part tried their best and enjoyed the experience of competition. Well done everybody
December 2019
St.Mary's C.E football club is delighted to have a new football kit! Thank you very much to Mr Leather for organising this sponsorship for us.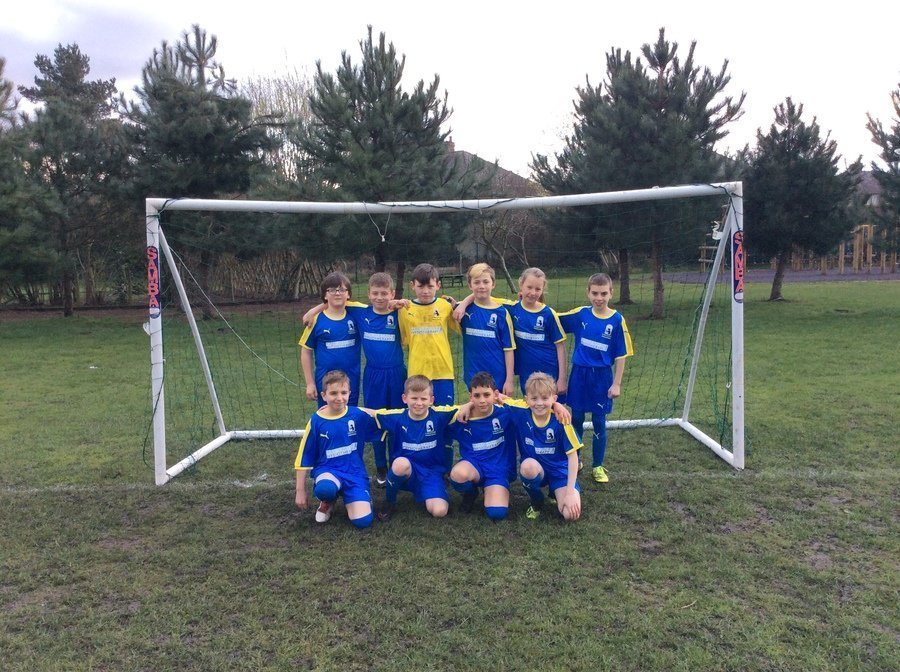 November 2018
In the recent Basketball cluster completion at Irlam and Cadishead Community High School, St.Mary's claimed a fantastic second place! Once again our children behaved really well and played their games in the right spirit. Well done.
Look at our new jackets!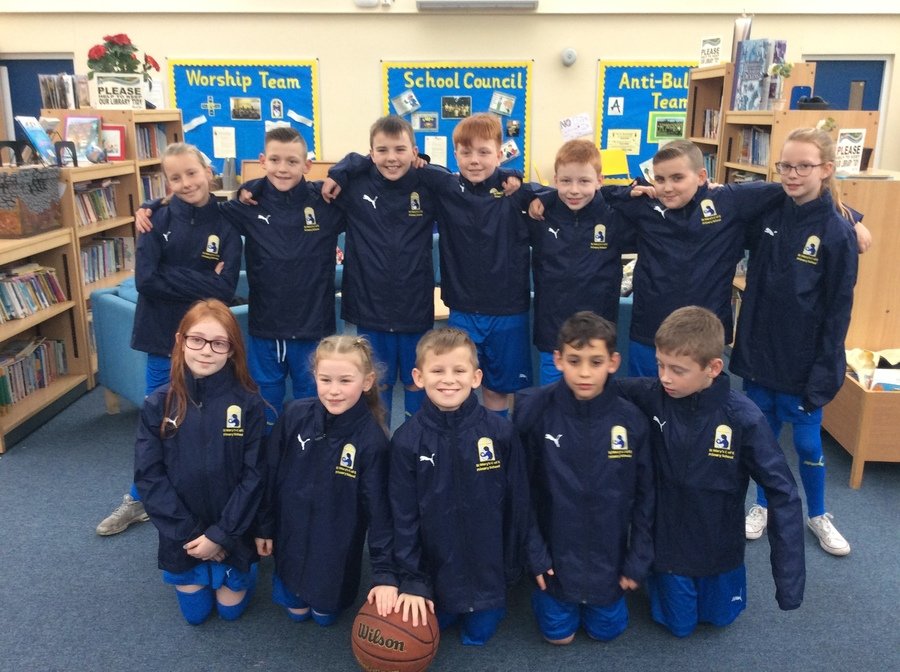 October 2018
Second and Third place for the St.Mary's Hockey team!
Congratulations to all the children who represented St.Mary's C.E in the recent Irlam and Cadishead Hockey cluster competition. The children behaved really well and were a credit to themselves and their school. Our first team came third and our second team came a very respectable second. Well done!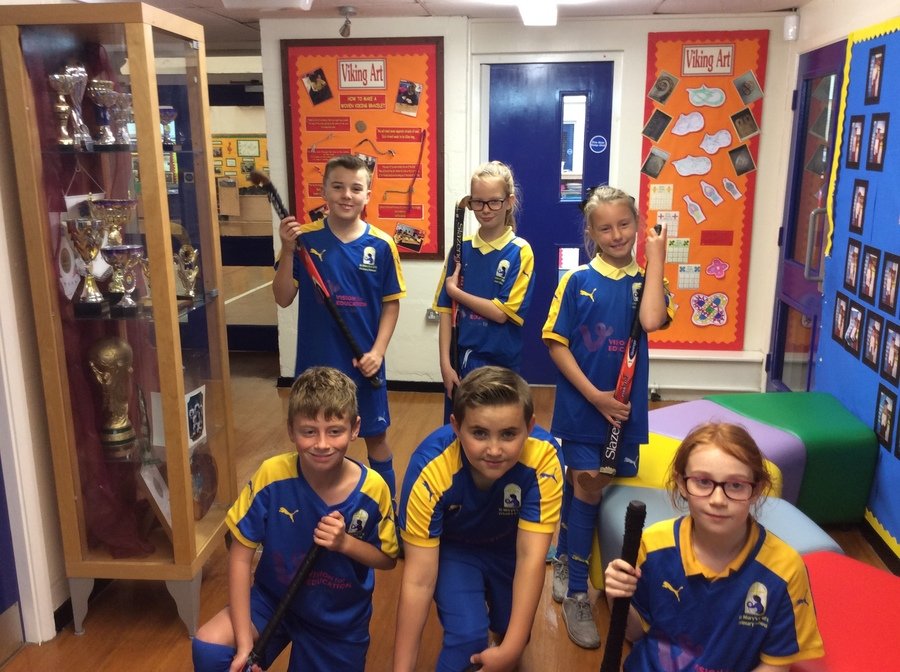 July 2018
It's Gold for St.Mary's C.E.
I am delighted to announce that St.Mary's C.E has just been awarded the Gold Kite mark for their efforts in P.E and School Sport. Thank you to all the staff and children who have contributed to make this possible.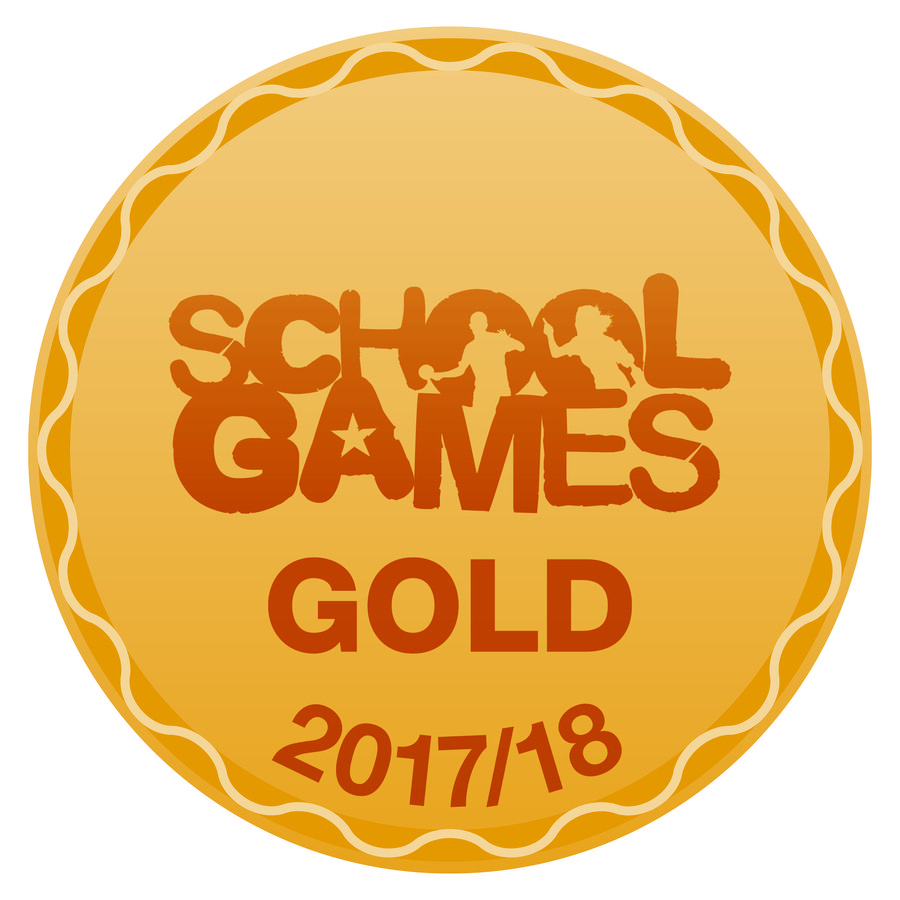 July 2018.
The St.Mary's Netball club taking part in a mini-competition in preparation for their local cluster competition next week. Good Luck St.Mary's!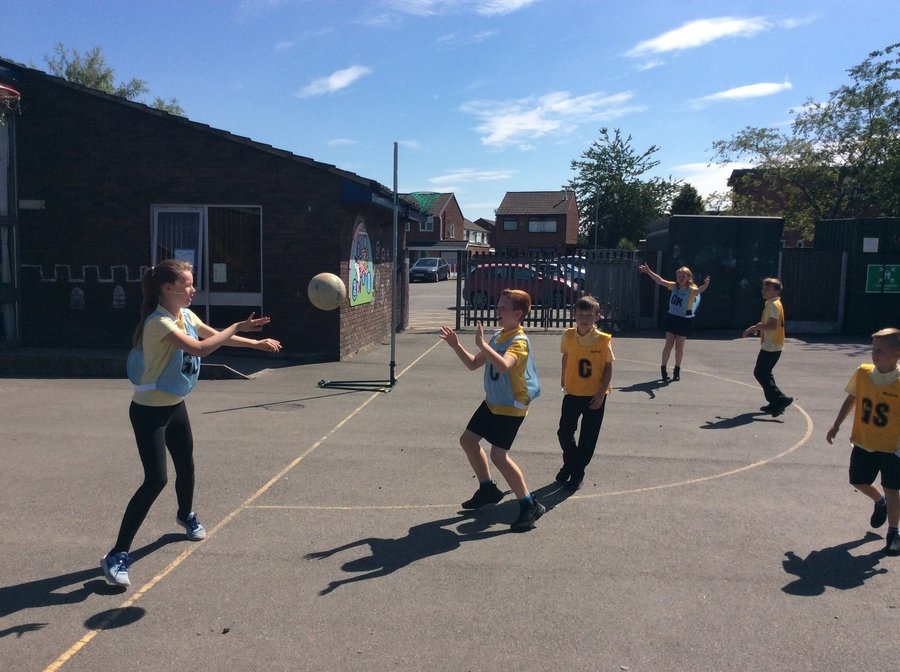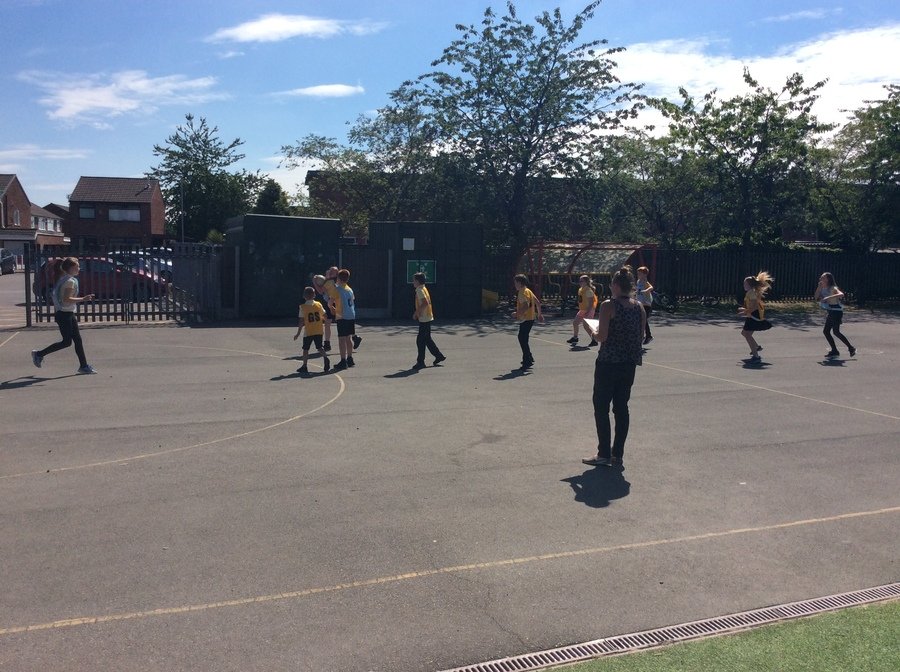 June 2018
Irlam and Cadishead Swimming Gala (School Games)
Well done to alll the children from years 4-6 who competed in the Irlam and Cadishead Swimming Gala on Tuesday 19th June. The event was a great success. The children behaved very well indeed and some children finished first and secon in their races. Well done!
June 2018
Sports Day 2018
What a great sports day we had this year! Each child represented a different world cup country and tried to earn points for their team. Thank you to all the parents/carers who came to watch.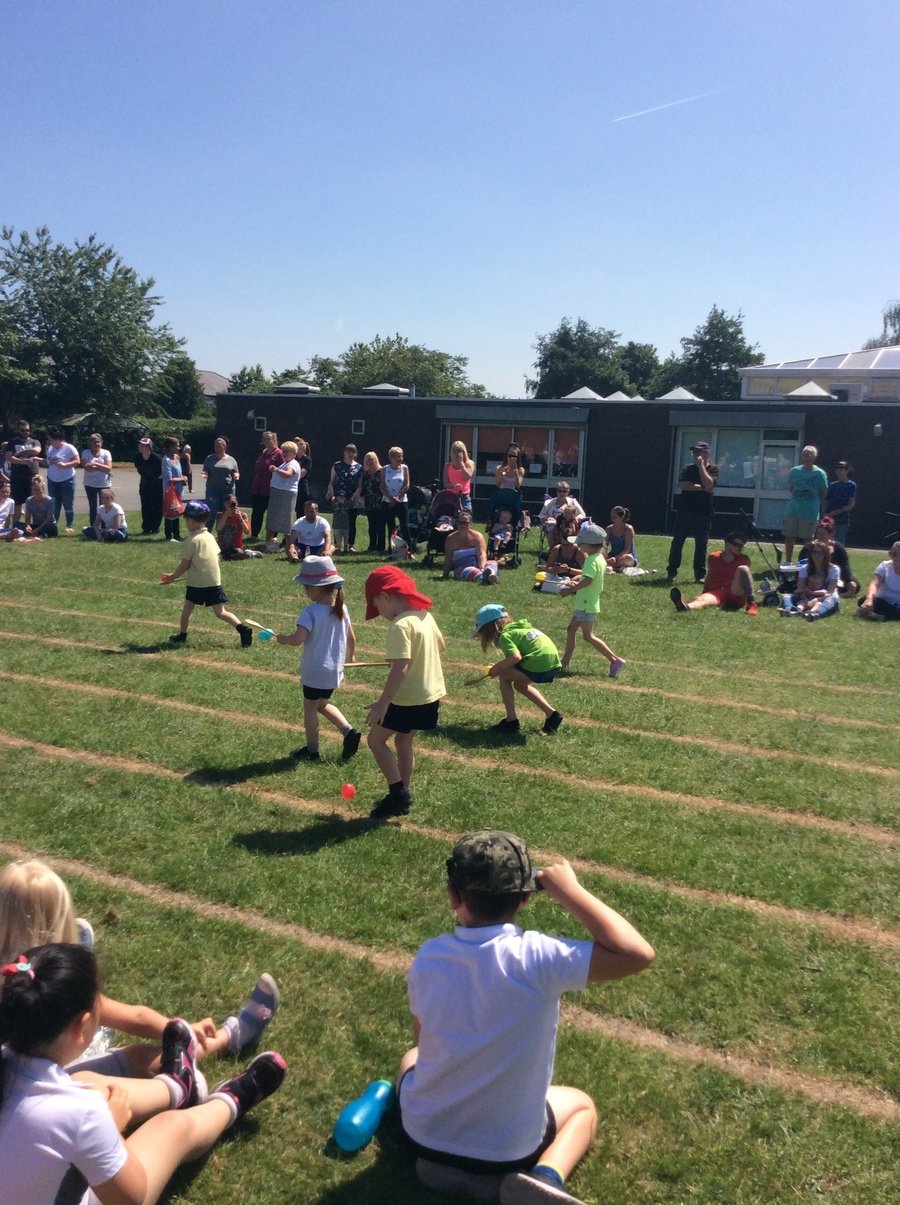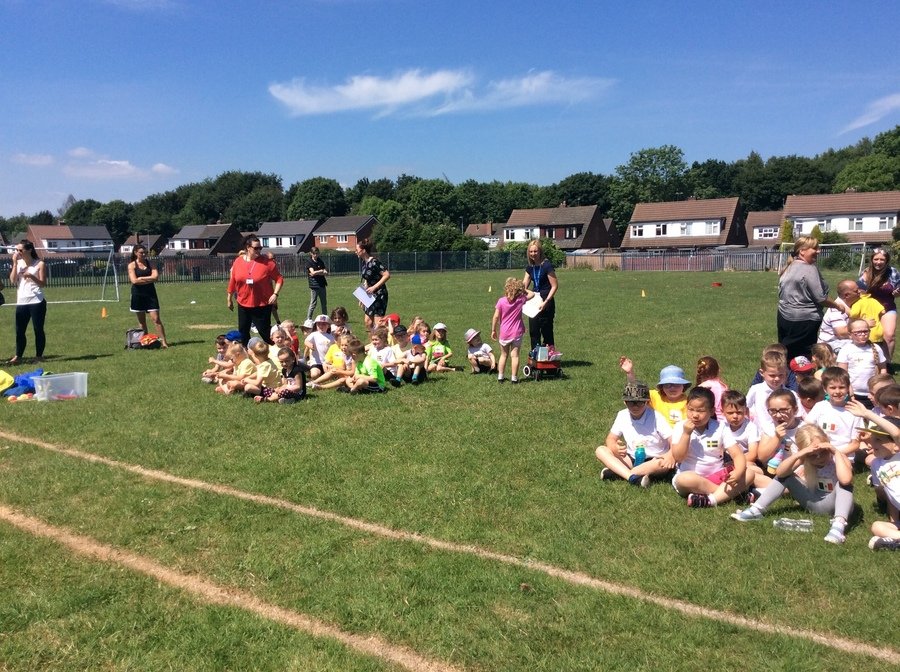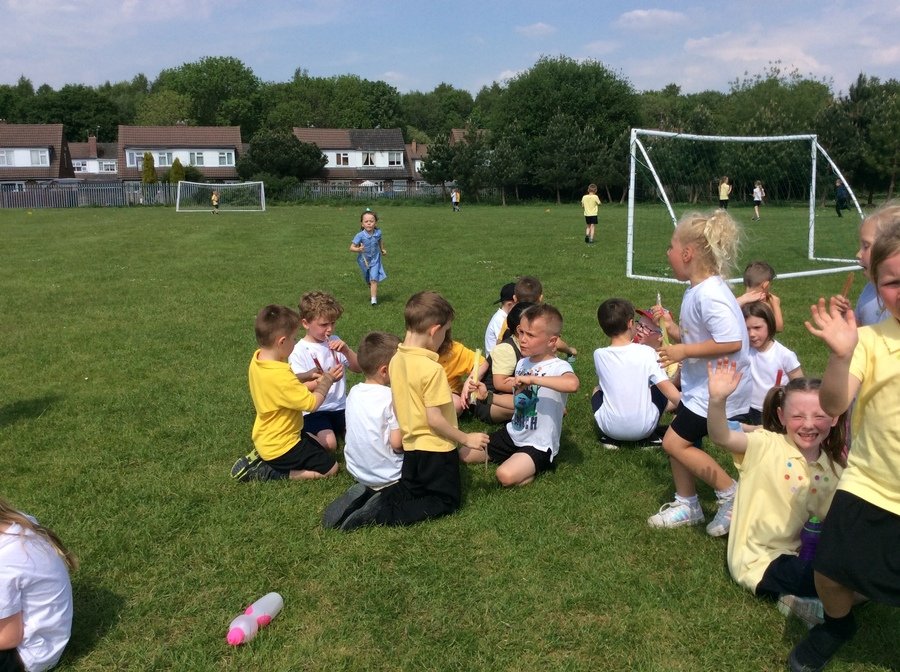 May 2018
Skipping Leaders to encourage 60 active minutes!
Members of the St.Mary's Skipping club can be found helping our at break times on our playgrounds during the week. They are there to help the children to learn how to skip and also to learn new skills. They are also inviting children to see how many skips they can do in a minute!
April 2018
New playground equipment purchased for Key stage 1 and 2 playgrounds.
We have purchased some brand new resources for our playgrounds to help the children engage in lunchtime activities and help them to achieve their 60 minutes of daily physical activity.
Feb 2018
New Skipping Challenges available for Key stage 1 and 2 children
I have recently put together a set of skipping skills which the children in skipping club are working towards achieving. Once all 7 skipping skills have been met, they will be presented with a skipping certificate. A copy of the 7 skipping skills can be found by following the link - Skipping skills for download.
Also new for 2018 is the St.Mary's 1 minute skipping challenge. Children are asked to perform as many skips as they can in 1 minute. The idea is they repeat the test at the beginning and end of each half term to see if they can beat their previous score. This is also contributing to the personal achievement section of the new School Games Kite Mark.
If you would like a copy of the 1 minute challenge please click here.
Jan 2018
Skipping hits the playgrounds at St.Mary's
Using school sports premium money, we have recently purchased new skipping ropes for the children to use on the playgrounds. Through offering skipping at playtimes, we are committed to helping our Primary School children to meet their 60 minutes of exercise a day.
December 2017
New Skipping Club Up and Running!
Mr Gartside is currently running a skipping club on Wednesday mornings. If you are interested please contact him at school.
..
Balanceability comes to St.Mary's!
St.Mary's have just invested some of the school sports premium funding on balance bikes. Mr Gartside will soon become a trained balanceability instructor and
will be starting classes with groups of children. The courses are split into level 1 (2.5 years to 4) and level 2 (4-6year olds). The ultimate goal for the later is to get children riding bikes unaided. Level 1 helps the children with physical literacy and dynamic balance.

November 2017 (School Games)
Congratulations to the St. Mary's Basketball Teams who recently competed in the local cluster tournament. Our third team won their group which was a fantastic achievement bringing silver wear back to school! The tournament organiser said that our children were 'a credit' to us. Well done again!
October 2017
Well done to the St.Mary's hockey team who recently competed in the Irlam and Cadishead School Games Hockey competition. The event was help at the local community high school and was attended by the majority of the schools in our cluster group. I am pleased to say that our 'B' team gained an excellent second place in their league and the other two teams did really well also narrowly missing our on the medals. Behaviour of the children was excellent and thanks must go to Mrs Bright and Miss Hayes who have given time after school to coach them.
Please follow our cluster events on the St.Mary's C.E Twitter Page
Our next event is in November and it is another school games competition. This time it is Basketball! Training will be on Monday nights leading up to this event. Watch this space for further details.
September 2017

It's another gold for St.Mary's C.E!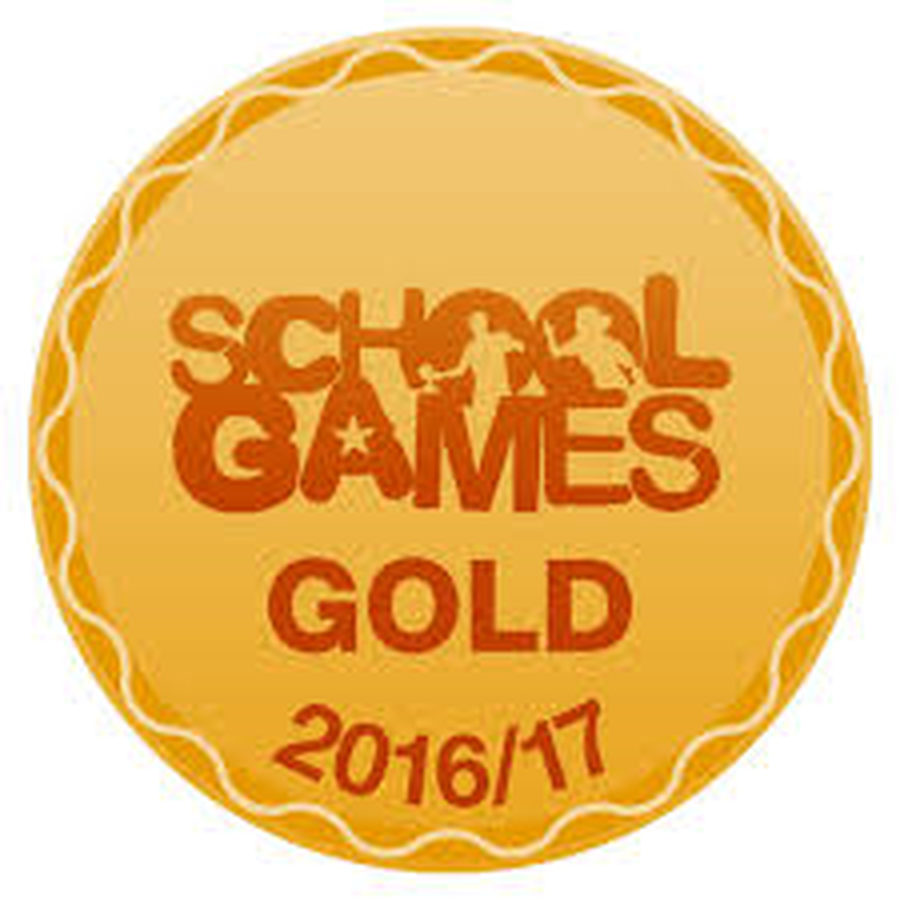 Congratulations to St.Mary's School, who for another year have secured the School Games Gold Kite Mark. Many thanks to all the children, staff, parents and outside agencies who have worked so hard to make this possible. Well done!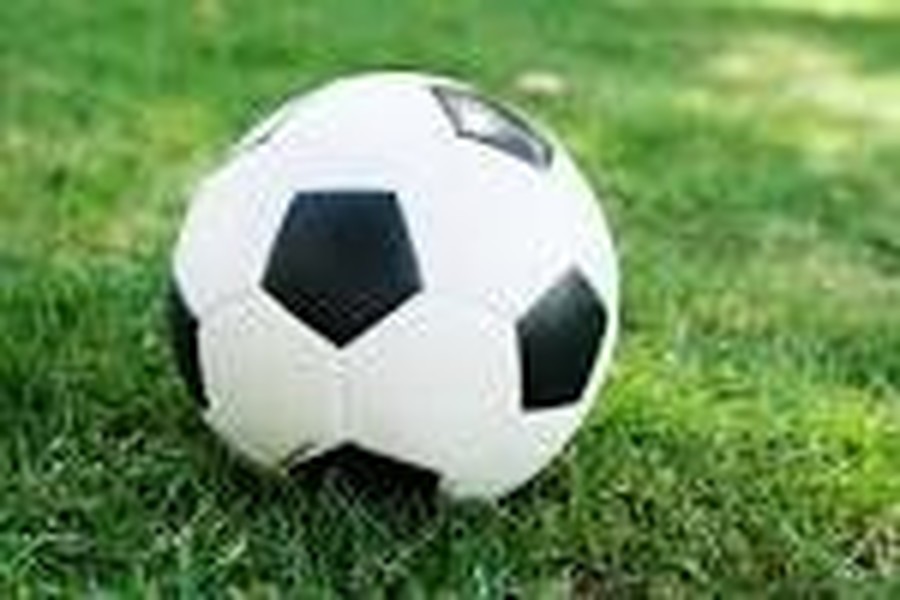 Febraury 2017
Congratulations to the St.Mary's gymnastics team who recently competed in the Salford Gymnastics Tournament in Ordsall. I am pleased to announce that the year 3/4 team came 5th and the Year 5/6 team came an incredible 3rd collecting a bronze medal. Thank you to our coach Julia who put in the time and effort to make our day so successful. The behaviour of the children was also fantastic.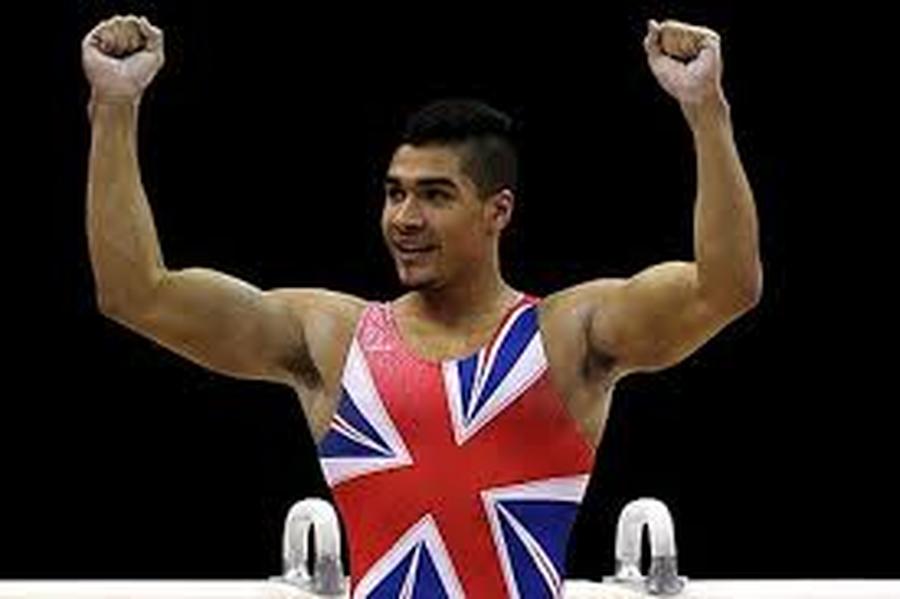 January 2017
Well done to the St.Mary's Hockey teams from year 5 and 6 who competed in the Irlam and Cadishead Cluster competition. Although we didn't win the children had a great time and represented the school very well indeed.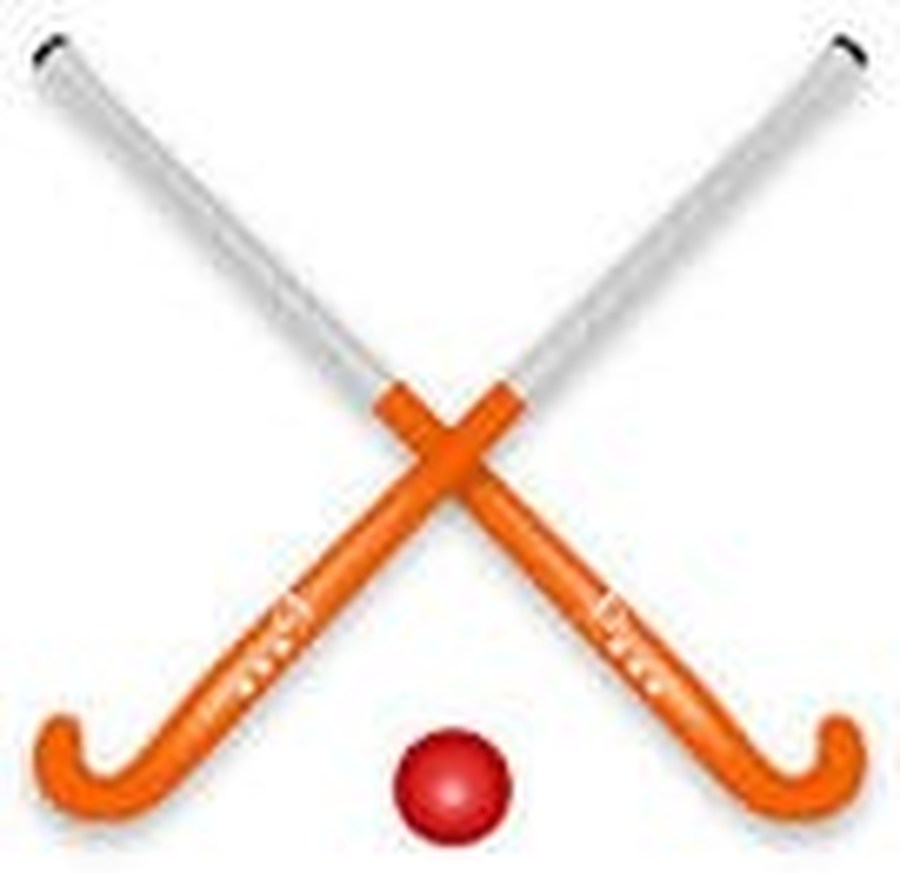 October 2016
Running Club Starts at St.Mary's!
A brand new running club has been set up by Ms McGarry and Mrs Bright, which is aiming to get the children and staff in to tip top condition. Well done and if you are interested in joining, please ask.
July/Sept 2016
Its gold again for St.Mary's!
Well done to all the children and staff who have contributed to make St.Mary's a 'Gold Kite Mark' school for P.E and school sport.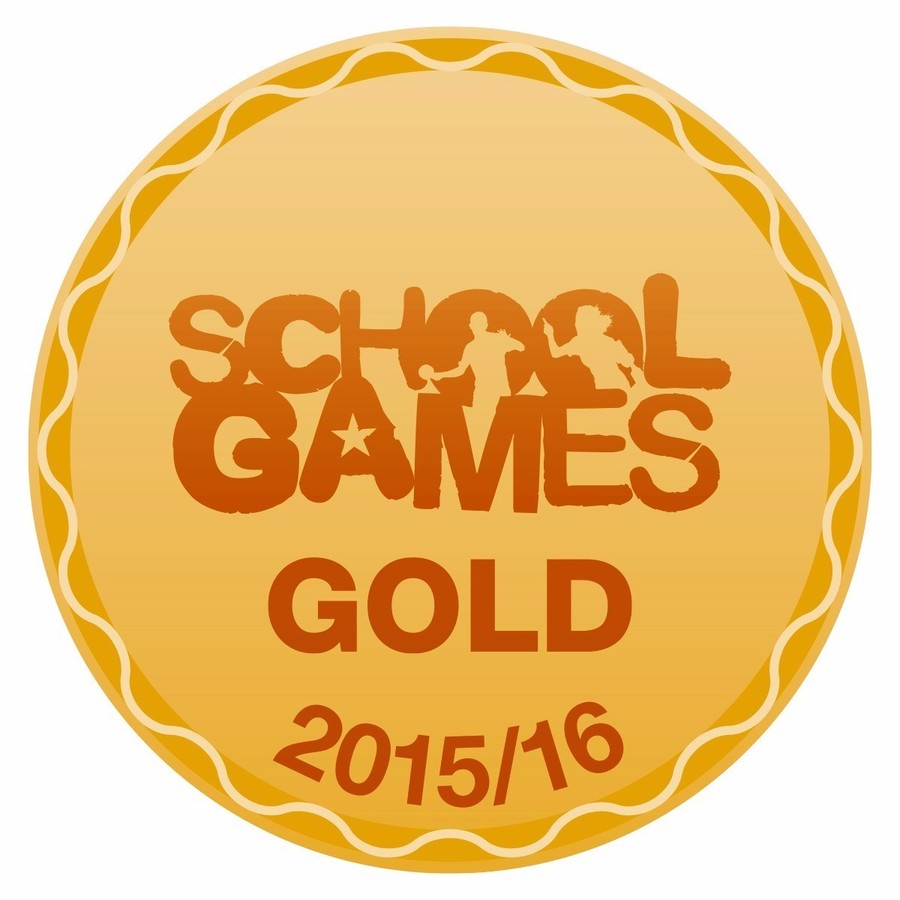 Feb 2016
Another trophy for St. Mary's!
Congratulations to the St.Mary's hockey team who won the B team league at the recent Irlam and Cadishead cluster tournament, held at Irlam pool. Behaviour as always was superb! The trophy can be seen in the school entrance hall cabinet.
Jan 2016
Second place for the St.Mary's Gymnastics team!
Congratulation to the St.Mary's gymnastics team who came an amazing second in the Salford Key Steps competition held at Ordsall Sports Hall.
December 2015
Fun afternoon for St.Mary's Gymnasts!
On Wednesday 3rd December 7 children from St.Mary's took part in the Irlam and Cadishead Gymnastics fun day at Irlam Pool. A good time was had by the children and we even picked up an award! Well done children.
September 2015
It's Gold for St.Mary's C.E !!
Congratulations to the staff and children of St.Mary's primary school who have just received the 'Sainsbury's Gold Kite Mark' for their contributions to P.E and school sport. This is something we have all worked hard to achieve and are extremely proud of.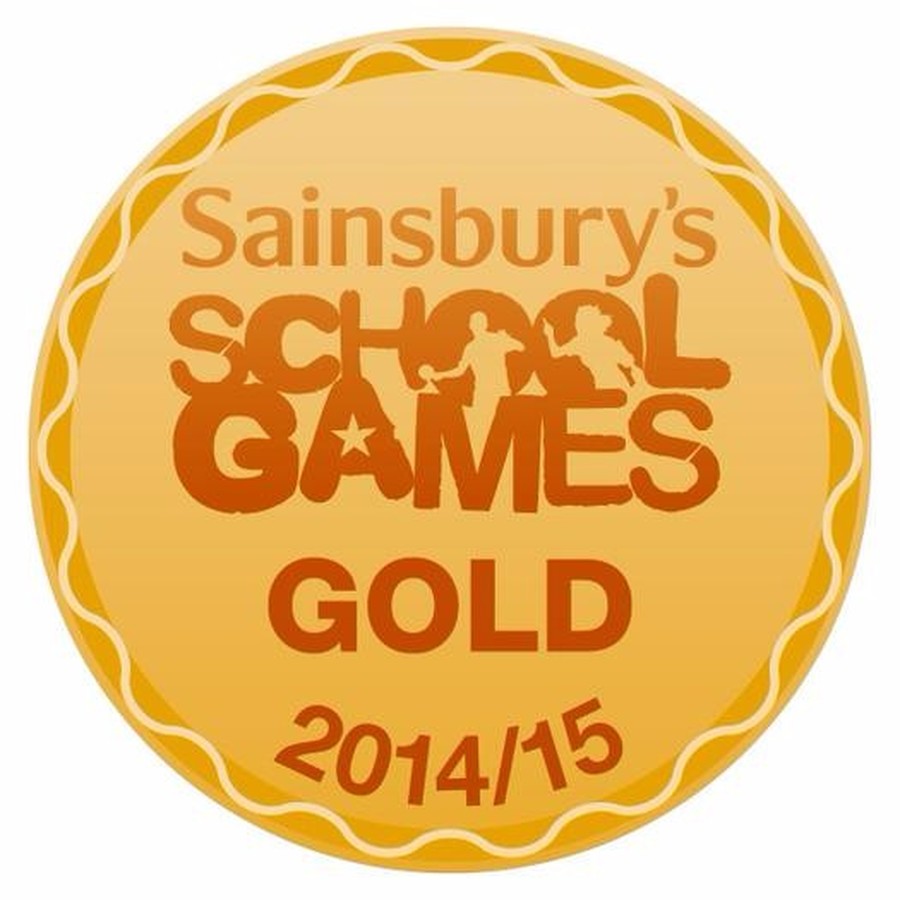 July 14th 2015
Y3/4 Rounders Match
Well done to all the children who took part in the year 3/4 rounders match. A very closely contested game. Some excellent performances.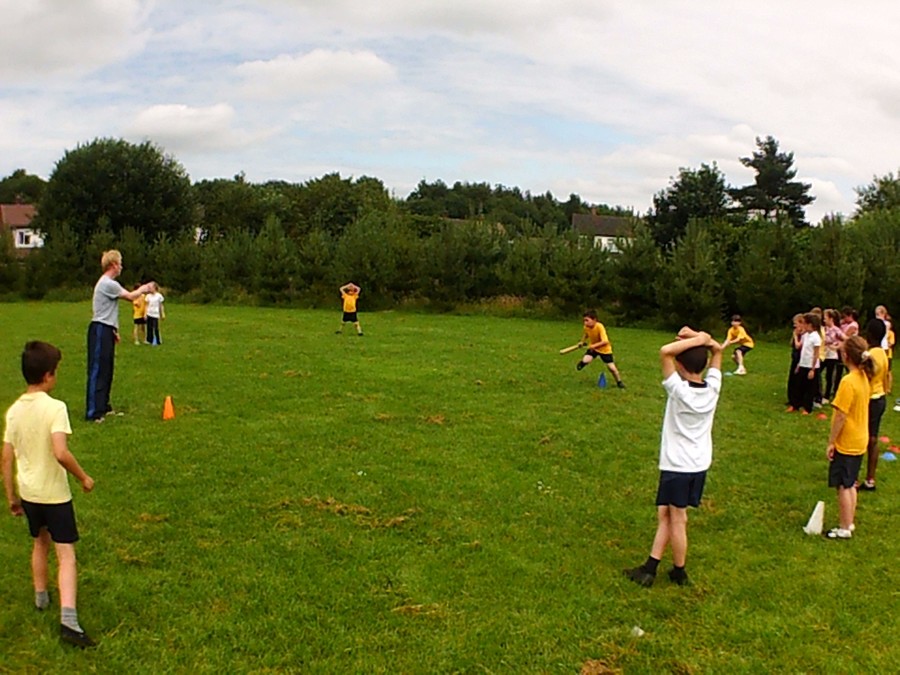 July 13th 2015
'Superstars' Tennis Competition
Congratulations to our two winners Kane and Elsie-Jo and all the other children who took part this morning in our tennis Competition. Well Done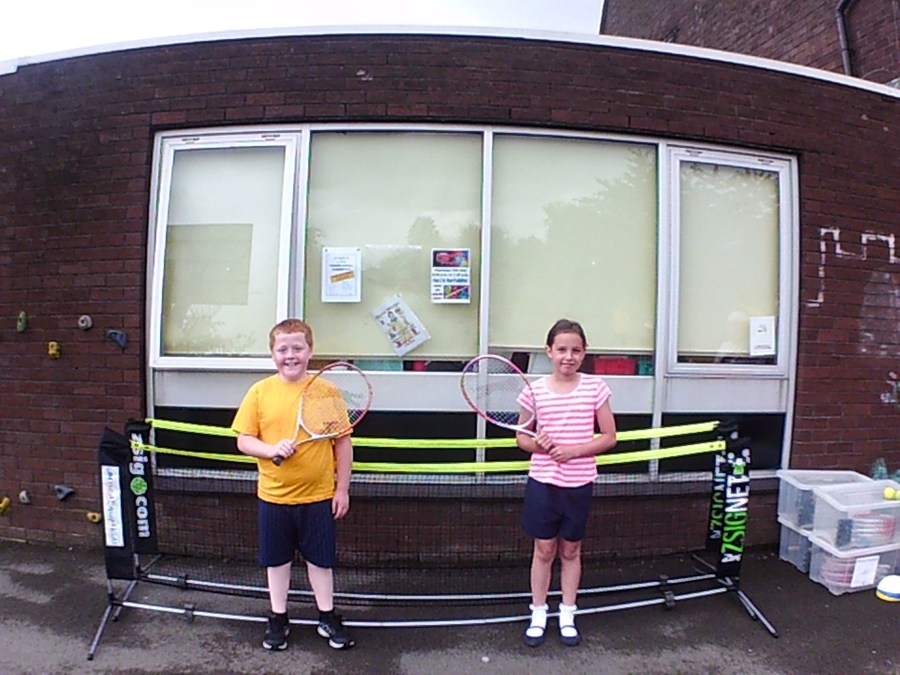 July 2015
Gymnastics of a high standard at St Mary's
On Thursday night the St.Mary's gymnastics club held an informal competition to showcase their routines they had been practising. Congratulations to all the children who took part.
Best Effort points went to Kayleigh and Heidi from Red House
Best Performances from TJ (Green House) and Jaime (Yellow House)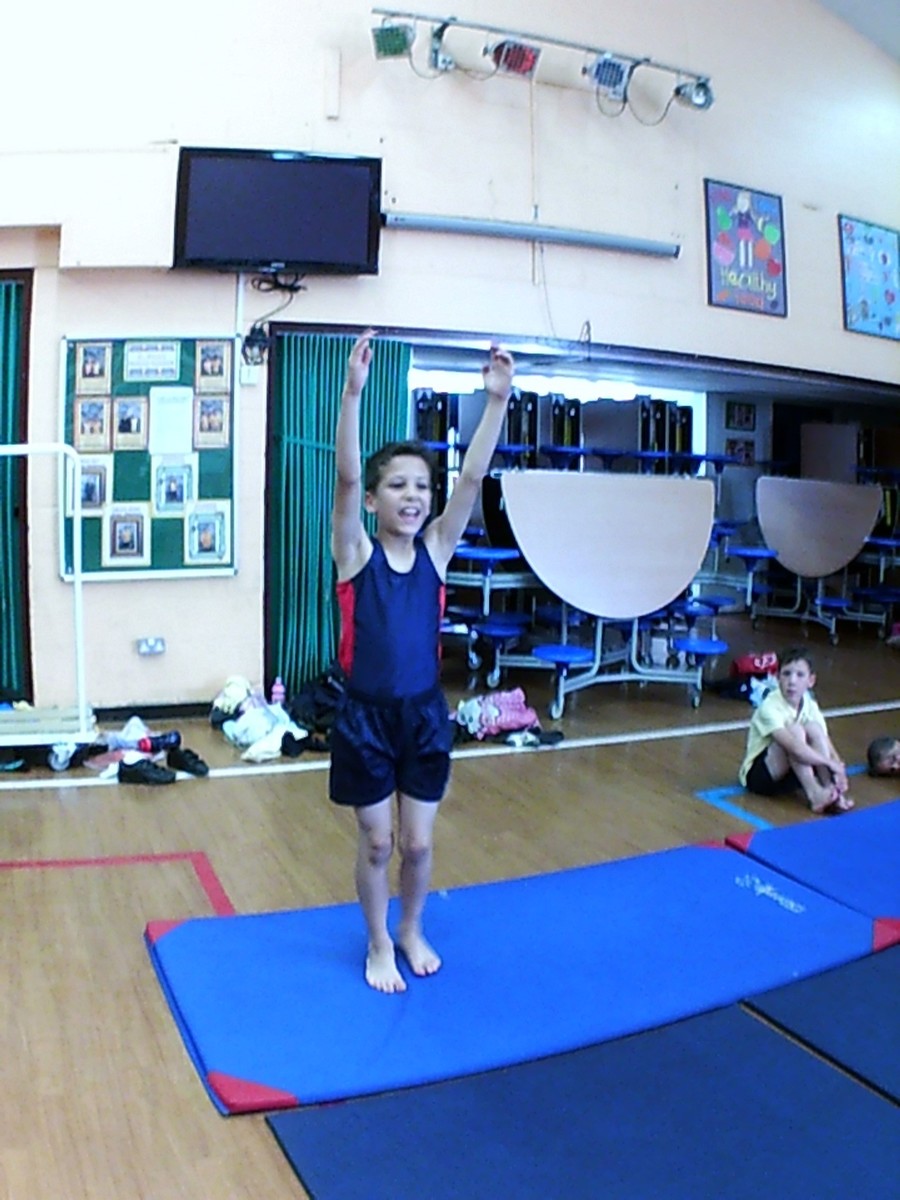 19.6.15
Congratulations to our Dodgeball Team!
Well done to the St.Mary's Dodgeball squad who played in the Salford finals at Clarendon Sports Centre on June 19th. They played brilliantly and our position of 7th . Not bad considering this was a competition for the whole of Salford!
Sports Crew Member Blog
'We came seventh out of the eight competing teams that were in the Salford Dodgeball Final. A sensational effort was given at Claraden Rd Leisure Centre with our team of seven. As the dodgeball tournament got underway we were off to a slow start but soon recovered and picked up the pace and before we knew it we were in one on ones. Every one had a fantastic day and kept there heads held high.'
James Y6 - School Sports Organising Crew member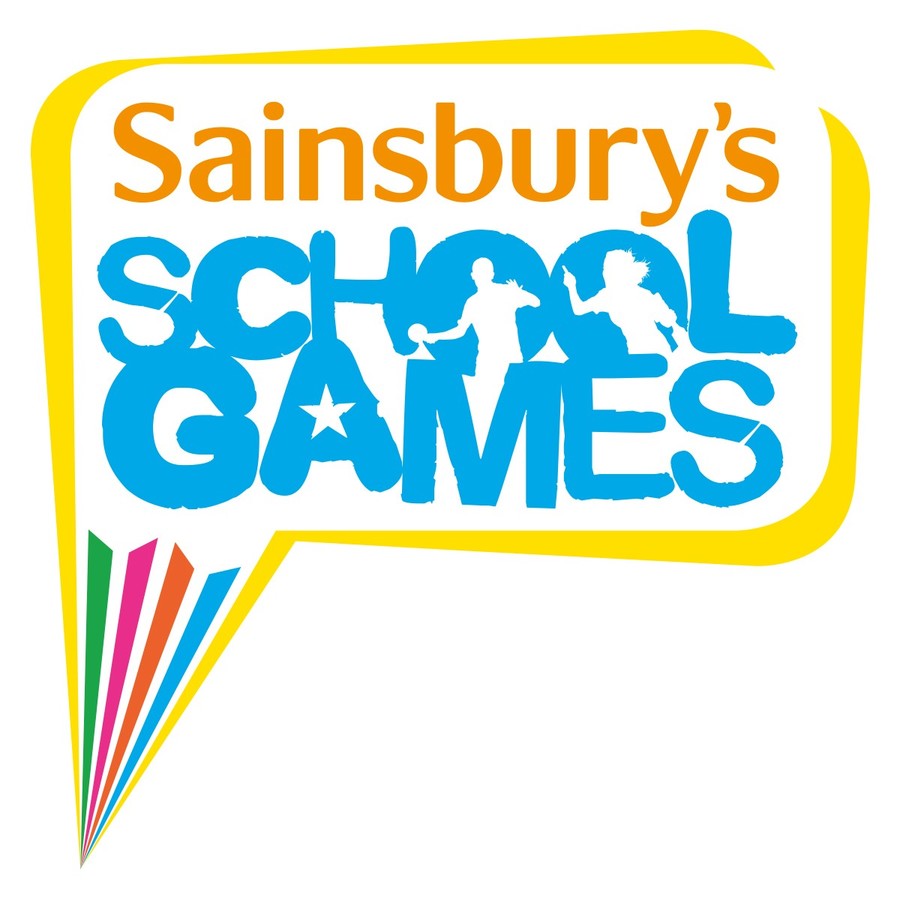 20.5.15
Second place is good enough!
On Wednesday 20th May, St Mary's travelled to Irlam Swimming Baths to compete in a cluster 'Dodgeball' tournament. The event was tough but good behaviour and superb team effort resulted in us getting a well deserved second place. It was a local tournament so all the schools in the area took place except St Teresa's who couldn't make it. We have made it to the Salford finals which will commence on June 19th!
By St Mary's Sports Crew (James)
14.5.15
New Sporting Events!
Thanks to our sports teacher Mr Gartside a special sports crew has been formed which organises sporting events .The crew will be organising an event called 'sports week'. This will give children the opportunity to participate in different sporting events such as: netball, football and many more exciting things . Each class will be split into four different groups who will go head to head to try and progress to the finals, while facing other classes winning teams. The losing teams don't just give up they can support their class from the side-line. They may have lost but everyone's a winner at St Marys.
By James (Y6 - School Sports Crew Member )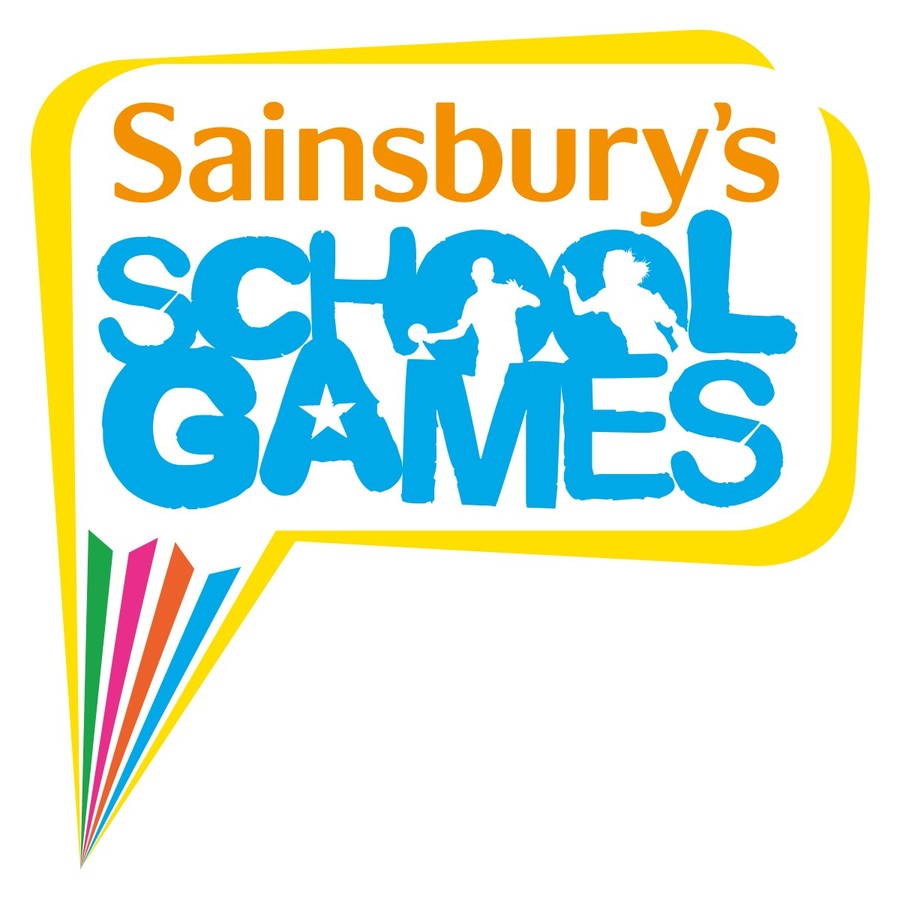 7.5.15
St.Mary's Sports News
'Dodgeball' competition set for May 20th.
The St.Mary's 'Dodgeball' team will be competing against local schools on Wednesday 20th May 2015 at Irlam Pool. Good luck to the children taking part watch this website for the match report.
Netball and Football Matches against Cadishead Primary
On Monday 15th June 2015 St.Mary's will be holding their first Netball match with our brand new team against Cadishead Primary School. The football team will also be competing on the same night. If you can come and support them we would much appreciate it.
23.4.15
Playground Leader Training
We have just started to train the children in year 4 with the skills needed to be effective playground leaders. Play leaders basically work with small groups of 6 children, from Reception to Year 2, at lunchtimes, making sure they are keeping fit and active. The children play simple games which develop co-ordination, basic movement and listening skills. The play leaders have a very responsible job. They must ensure all equipment needed for the activity is set up and that it is safe. It is important that the children fully understand what it is they have to do in each activity. The older children learn leadership qualities such as:, how to project their voices, speak clearly and ensure good behaviour.
The play leaders will start on Monday 27th April on key stage 1 playground.
4.3.15
The Edstart Health and Fitness Programme comes to St.Mary's!
St.Mary's school have recently secured funding from Salford NHS for a health and fitness programme, called 'Edstart' which will be delivered to all children in years 3-6! The children's fitness levels will be monitored throughout the 16 sessions so we can all see the impact the programme is making to fitness levels. Started 4th March!
After School Clubs
Just a reminder that we currently offer the following Sports Clubs here at St.Mary's:
Monday: Netball - Key Stage 2 (3.00pm - 4.30pm)
Tuesday: Multi Skills Club (3.00pm - 4.00pm) Sam Club Tuesday Lunchtime
Thursday: Gymnastics - Key Stage 1 and 2
Friday: Dance with Jayne
Please check availability as some clubs are currently full.
2.2.15
Medals for St.Mary's Gymnastics Squad!
On Monday 2nd February 2105, children from key stage 1 and 2 competed in a gymnastics competition in Ordsall, Salford. The children performed a series of set floor movements and vaults in key stage 2. Well done to all the children who all took part. Their behaviour was fantastic and they did the school proud, winning several medals! A big thank you must go to Mrs Parkinson for helping the children to learn their routines.
3.12.14
Gymnastics Fun Day A Great Success!
On Wednesday 3rd December, some of the children from Year 4 and 5 took part in a gymnastics fun day at Irlam Pool Sports Hall. The afternoon was a huge success and all everybody had a great time. The children were able to experience vaulting, trampolining, high bar work and a floor routine. We received a trophy for being the best team performance on the beam.! This is something we are very proud of as a school.
See it for yourself, in the entrance hall!
21.11.14
St.Mary's Finish 6th in Basketball Finals!
On Friday 21st November, St.Mary's C.E basketball team took part in the Salford Basketball finals at All Hallows RC, Salford. The team played brilliantly against some very strong schools. They finished a very respectable 6th out of 10 schools who made it through to the finals. When you think that there are close to 80 primary schools in Salford who this tournament was pen too, 6th is a great achievement. Well done team!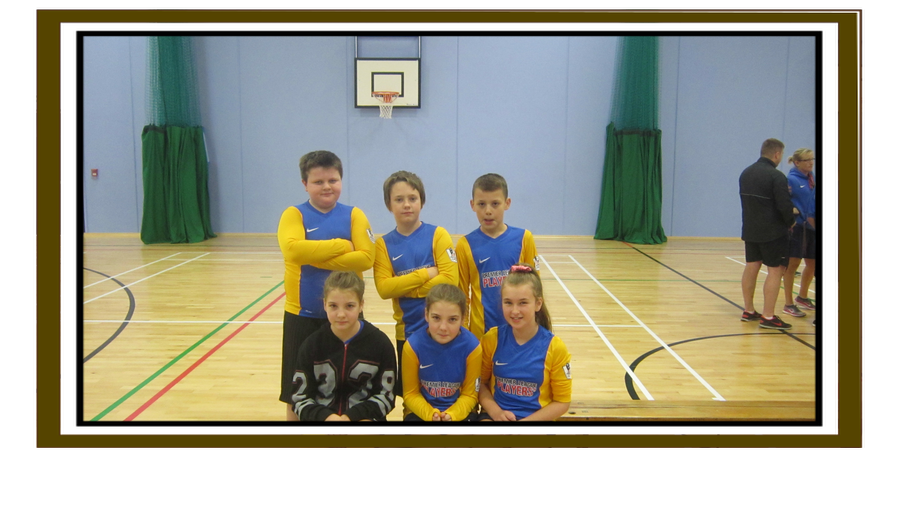 19.11.14
Quick Sticks Hockey
A group of children from St.Mary's C.E school recently took part in the Irlam and Cadishead cluster competition at Irlam Pool. They performed really well indeed and had an enjoyable afternoon competing against other schools in the area.
22.10.14
St. Mary's Basketball team make the final!
On Wednesday 22nd October the St. Mary's Basketball team played a cluster tournament against other schools in the local area. We finished a very respectable second and qualified for the Salford Finals to be held on November 21st. Well done team!
24.9.14
High Quality Gymnastics for St.Mary's children
The children in Years 4 and 5 are currently receiving quality gymnastics coaching on Thursday afternoon from Mrs Parkinson who currently runs our Gymnastics after school club. The sessions not only provide the children with high quality P.E but valuable professional development for the staff who observe and help out in the sessions. A big thank you to Mrs Parkinson for giving up her time to support our goal of the best quality P.E education for each child.
24.9.14
Birmingham Royal Ballet Comes to St. Mary's
On Wednesday morning (24th September) the Birmingham Royal Ballet came to St. Mary's to provide Ballet Lessons to all children years 4,5 and 6. The morning was a great success with the children creating a short dance of their own at the end of each session.
24.9.14
Irlam and Cadishead Cluster Handball Tournament
On Wednesday 24th September St.Mary's C.E took part in a 'Handball' tournament which is a new and exciting school sport. The children had never played this sport competitively before and they did brilliantly coming 5th. Congratulations go to Irlam Endowed who won and are now through to the Salford Finals. The children really enjoyed themselves and we hope to play more of this sport in the near future.
11.9.14
St Mary's awarded the Silver Kite Mark!
To find out more about the Sainsbury's Kite Mark please click on the Silver Award.
We are delighted to say that St.Mary's C.E school have been awarded the Sainsbury's Silver Kite Mark in recognition for their contributions to P.E and School sport. At the beginning of the last academic year September 2013 all schools across the country were given funding in the form of sports premium to try and raise standards in P.E. St.Mary's entered over 8 tournaments last year, provided high quality coaches in Physical Literacy, Gymnastics, football and Multi-skills. Staff have received additional training and children have been given leadership training in Year 5. We hope to continue with our efforts in P.E this year as we head towards the Gold Kite Mark standard, an award only a few schools in Salford have achieved so far.
11.9.14
Tuesday Night Sports Club Secured for another year!
I am delighted to announce that we are able to provide a key stage 2 Sports Club after school on Tuesday nights 3.00-4.00pm. If your child is interested then please return the form to school that was handed out on Thursday 11th September.
This Term we are concentrating on Football.